Assessment
Summative assessment at Villiers High School creates an opportunity for pupils and staff to reflect on progress and identify where and how to improve for the coming term. The assessment system is designed to ensure that internal assessments develop the pupils' knowledge and skills of the terminal assessments they will sit at the end of Y11 and Y13. The assessments we design are cumulative; so pupils will always need to be revising previous concepts and skills as they will also be assessed on these. The system also means that parents are informed at regular intervals of their child's pastoral and academic progress and can therefore use the system to inform dialogue with the school.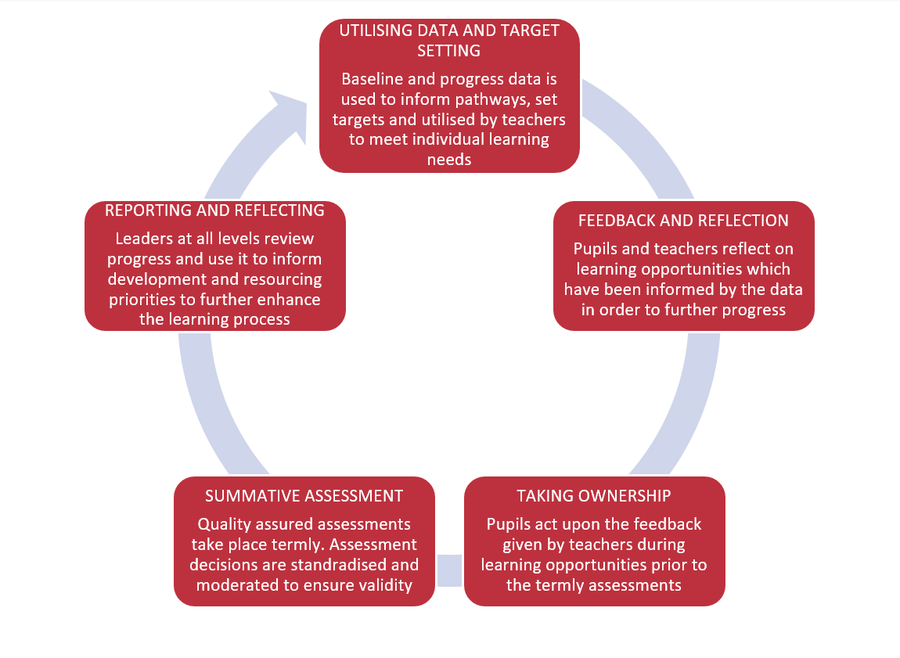 Reporting to Parents
Parents will receive a report at the end of each assessment stage. The assessments occur for all year groups and so parents will receive three reports per academic year (the exception to this is Y13 and Y11 who will receive reports after mock exams only).
Along with the reports, we will send a cover letter explaining the report and an annotated report to help you to understand the meaning of the data we use. Furthermore, in order for pupils to improve, there will be a feedback sheet with targets for pupils to further support their progress.
For further information about these documents, please review the sections below:
For an explanation of the Year 7-Y9 report, please click here.
For an explanation of the Y10-Y11 report, please click here.
For an explanation of the Y12-Y13 report, please click here.